Podcasting Setup, 2019 Edition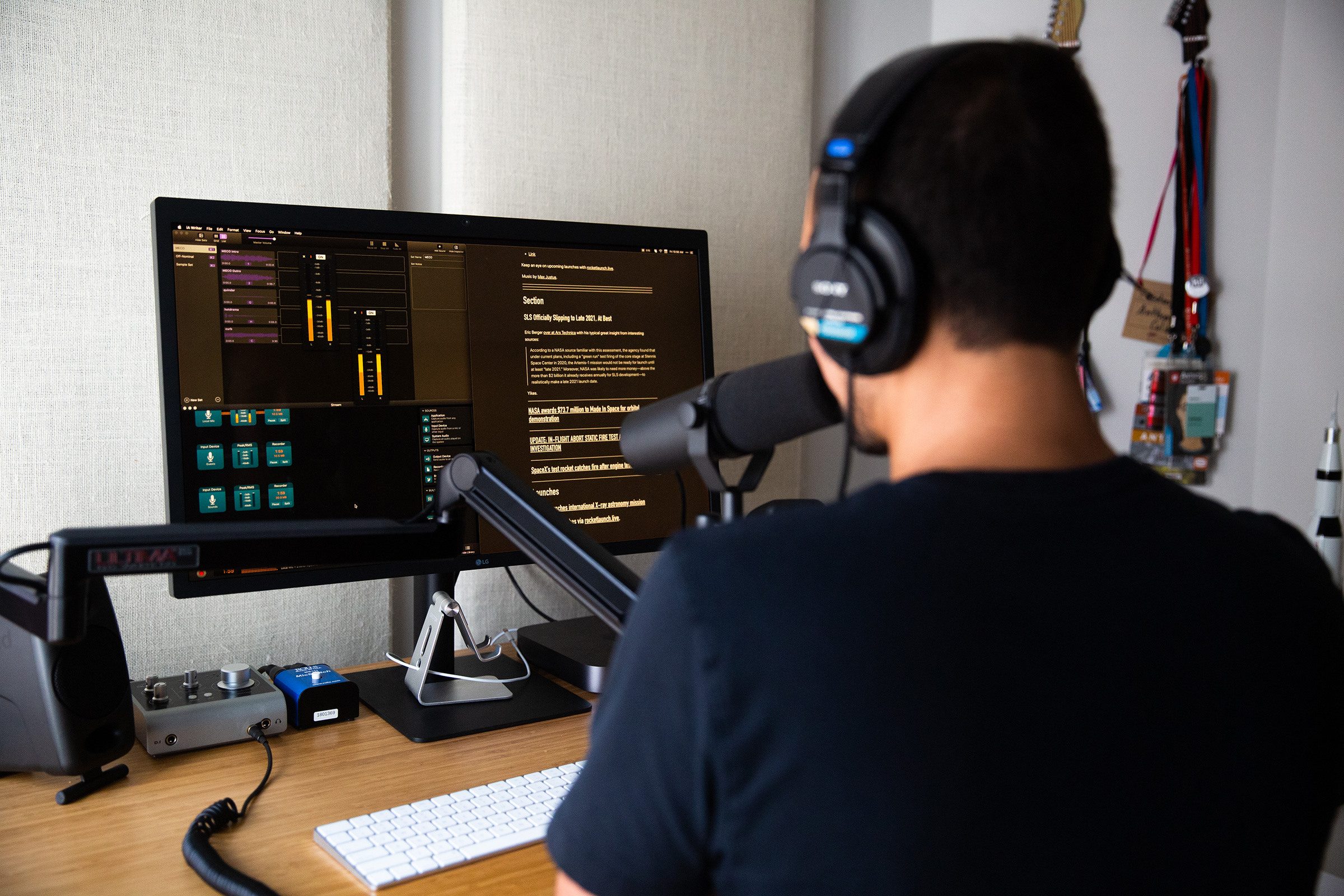 I talk into a Shure SM7B, which runs through a Cloudlifter CL-1 (for some extra gain), and then through my Rolls MS111 mute switch (for when I sniffle or cough).

From there, the signal goes into an Audient iD4 which connects to my Mac mini via USB. Through that I can monitor audio straight from my mic as well as from my Mac (so I can hear my sound queues, guests, any audio/video relevant to the show, etc).
Sound hits my ears through Sony MDR7506 headphones, or when I'm not recording, the iLoud Micro Monitor. I've also got a Sonos Port hooked up to the monitors.
On my Mac, I use Farrago to play sounds, Loopback to route audio digitally, and Audio Hijack to record everything. Rogue Amoeba makes such great software.
I used to use Skype to record interviews like any good podcaster (and we still use it to see each other during Off-Nominal), but lately I've been using Cast to connect with guests and have their track recorded locally. That pays off big time.
All of my editing takes place on my iPad Pro (or sometimes my iPhone) via Ferrite. It's amazing.
I host my shows with Simplecast, so that's the last stop before it all hits your ears.